ABOUT MENU SOLUTIONS
Show customers and staff how much you value them with menu options that help safeguard their health and safety.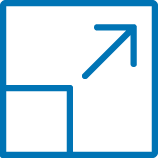 Size and Scale
With production and distribution facilities nationwide, we offer redundant capabilities to ensure your business continuity.
Deep Expertise
We partner with food service clients of all sizes and are a supplier to leading brands in the food and beverage industry.
More Than Menus
Welcome customers back and entice new guests with interior and exterior signage, table talkers and direct mail.
Paper
Paper menus can be created in folded, single-page or stitched formats that are recyclable, disposable and affordable.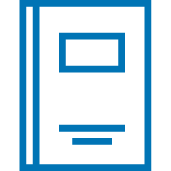 Plastic
Synthetic or polypropylene menus are easy to keep clean under normal use conditions simply by hand washing.
Antimicrobial
Add an antimicrobial agent to protective coatings for long-term defense against bacteria that can cause discoloration or odors.
Menu Management
KLIC RealTime technology uses templates to make menu versioning and brand control easy
25 MILLION HARD COVER
AND PAPERBACK BOOKS PER YEAR